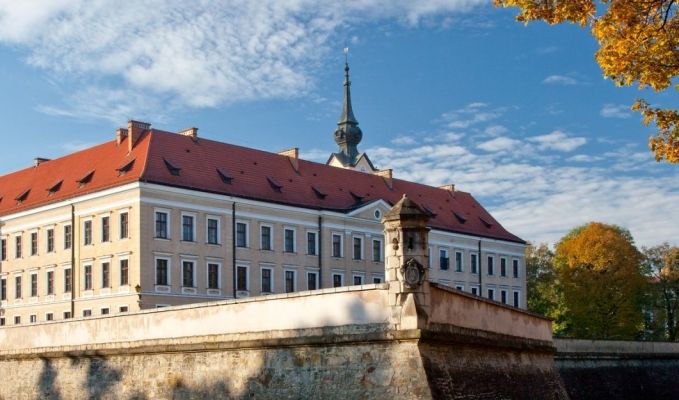 Lubomirski Castle
LUBOMIRSKI CASTLE
The main monument of Rzeszów, built between 1902 and 1906 on the plan of the former Lubomirski Castle. The first construction dates back to the 16th century, and from 1637 the castle became the property of the Lubomirski family. In the 19th century, the complex was taken over by the Austrian authorities and adapted for court and prison purposes.
The 16th century structure was almost completely demolished due to its poor condition and erected from scratch. Only the gate tower and bastion fortifications have been preserved in their historic form to this day.
The castle was a place of execution during the Second World War and a place of torture and execution during the communist era. The victims were mainly Poles, members of the resistance movement and anti-communist activists, soldiers of the Home Army. More than 1,000 Poles were deprived of their lives within the walls of this castle.
At present, the castle functions as the Regional Court building, although for years there have been plans to adapt the fortress for use as a museum, which would significantly increase the attractiveness of the place to tourists, given the numerous historical exhibits currently sitting in dust in the castle's warehouses.